Sarnia-Lambton's #1 stop for computer technical services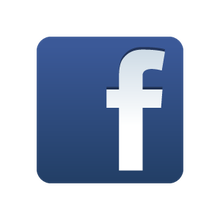 Facebook Reviews
"Oh my goodness - where do start?? I am 110% happy with the service I received - Jason was very friendly, helpful, patient, understanding and most important..knowledgeable! Jason understood how important it was for me to have my laptop fixed and he went above and beyond - and did what he needed to do to complete his work with the deadline I had. I would recommend Jason at Atlas Tech to anyone needing work done or any parts needed.
I love to support local small businesses - and seeing that he takes such pride in his work and the level of Customer Service he provides - Jason is going to be around for a very long time. Thank you again Jason for everything you did to help me!"
-Kim K.
Jason is a super tech in fixing computers. He has many years of experience and is there to help you with your computer problems. Trust me , he knows how to retrieve lost data, fix a sick computer, patient, understanding and very very smart. He takes on any computer problem and knows how to fix it. He makes sure you understand how he fixed the problem and you can call him with any further questions you may have. He also does this in a timely manner and knows how important it is for you to get your computer back in a timely manner. Thanks again Jason, You came through for me again. His slogan of; "Let us carry the burden" is 100% correct. He really cares about his customers. Take my advice and take any computer problems to Jason. You will be very happy that you did.
-Heather H
"Thanks Jason for fixing my Candy Crush on my Ipad where no one else could. To everyone out there that needs their computers, lap tops, etc fixed this this the person to go to. He is very reasonable. I am very happy with the service I got today from this happy personable man. I also wrote a recommendation on my Face Book page with all the info needed to get help."
-Diane C.